Underwater Ecologist
As you become more environmentally aware of your underwater surroundings, you may find yourself particularly interested in the ecology of two major oceanic environments, the kelp forests and the coral reefs. NAUI proactively promotes sound environmental diving techniques to help protect our planet's ecosystems, and teaching divers how to better interface with the delicate kelp and coral environments. Through the Underwater Ecologist courses, you will learn more about our favorite diving environments.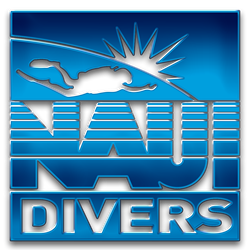 Divers must be certified as NAUI Scuba Diver or the equivalent to enroll in the course.
Curriculum
Academics have a duration of minimum 2 hours.
The course extends over a period of 2 days.
It includes a minimum of 2 open water dives.
What's Next?
NAUI offers a full range of specialty courses designed to enhance your enjoyment of the underwater world while minimizing risks associated with scuba diving. Continue your NAUI training with any of over 50 NAUI courses to choose from or enroll in the NAUI Advanced Scuba Diver course for a more comprehensive understanding of the knowledge behind the sport of diving and the marine environment.