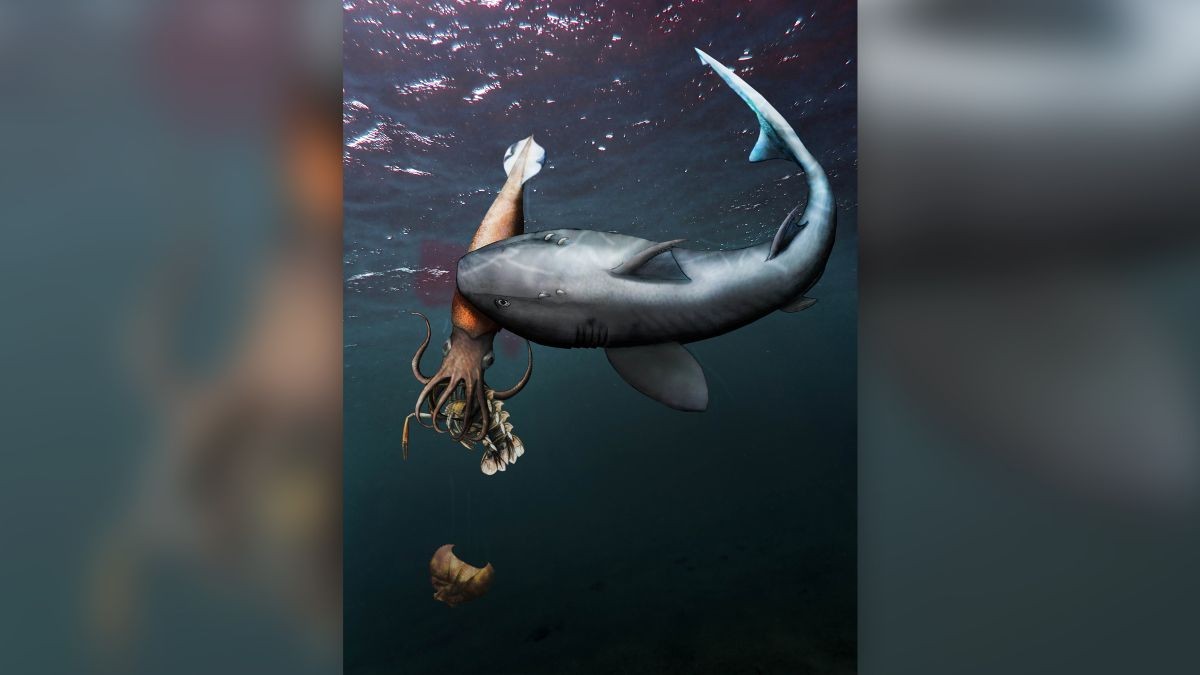 During the early Jurassic period, a squid-like creature was in the midst of devouring a crustacean, when it was interrupted by another marine beast, possibly a shark, that chomped into its squishy side and killed it, a new study finds.
The shark swam away, but the crustacean and the squid-like animal — a 10-armed and two-finned creature called a belemnite — sank to the bottom of the sea, where they fossilized together over the subsequent eras in what is now Germany.
The resulting 180 million-year-old fossil is "unique," one of about "10 specimens of belemnites with [well-preserved] soft tissues worldwide," study lead researcher Christian Klug, curator of the University of Zurich's Palaeontological Museum and a professor at its Palaeontological Institute, told Live Science in an email. 
The specimen also shows how predators sometimes become prey themselves. "Predators tend to be happy when they are eating, forgetting to pay good attention to their surroundings and potential danger," Klug said. "That might explain why the belemnite got caught, but there is no proof for that."
Related: Image gallery: Photos reveal prehistoric sea monster 
Copyright
© Flipboard and it's respective authors