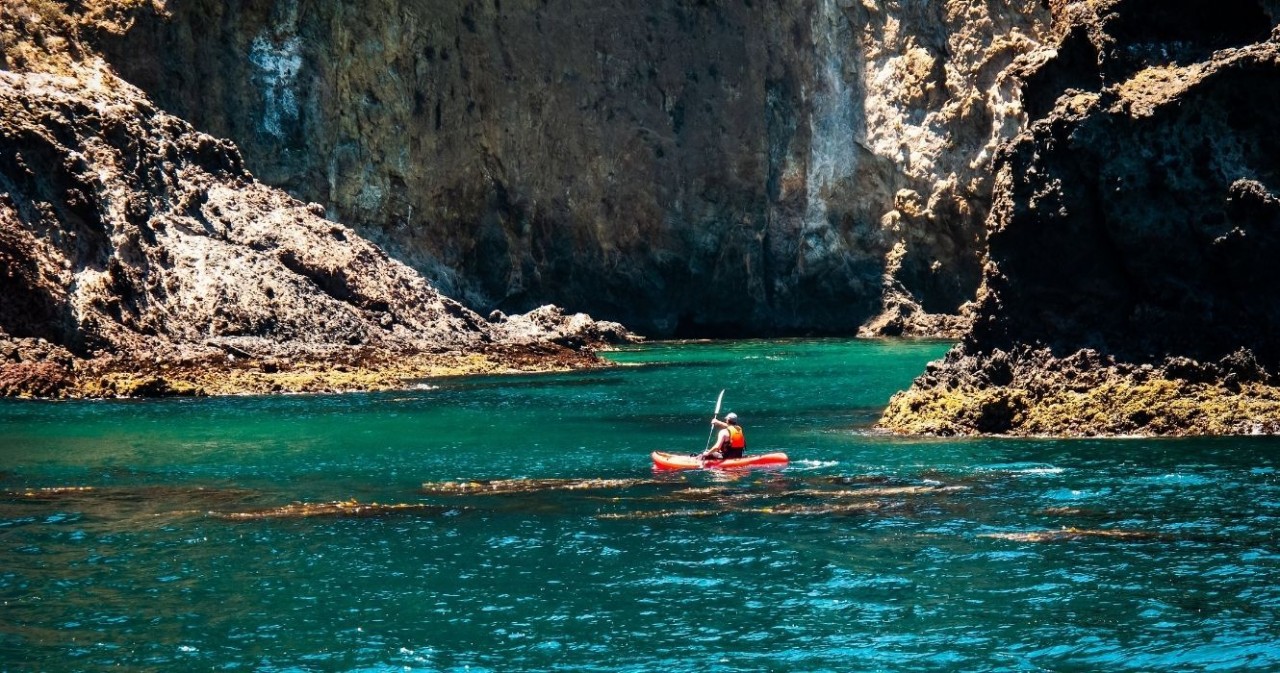 One of the most straightforward watersports, kayaking is not only a good workout, but it is a practical way to see some cool sights while out on the ocean. California's Channel Islands National Park is a great place for kayaking enthusiasts to look into as it provides great boating opportunities for all different skill levels.
Whether one is a beginner to kayaking or a seasoned expert, Channel Islands National Park offers stunning views and manageable waters for visitors to explore.
Basics of Kayaking
Invented several thousand years ago by the Inuit, kayaking has evolved into a popular pastime for people all over the world. Slightly different than canoeing (in which the rider sits in a kneeling position, versus the legs-forward position in a kayak), and wield a paddle with two blades instead of one. Perhaps the key to kayaking's success and popularity is its versatility- beginners can learn fairly quickly, and professionals are known to master very rough currents and waves. There is even a spot for kayaking in the Summer Olympics!
Before diving into the different places within California's Channel Islands, it's always a good idea to brush up on some basic kayaking skills before going.
Maintain a seated, upright position, with arms resting comfortably on the sides of the boat. Grip the paddle and use rhythm and momentum to propel through the water.
Copyright
© Flipboard and it's respective authors