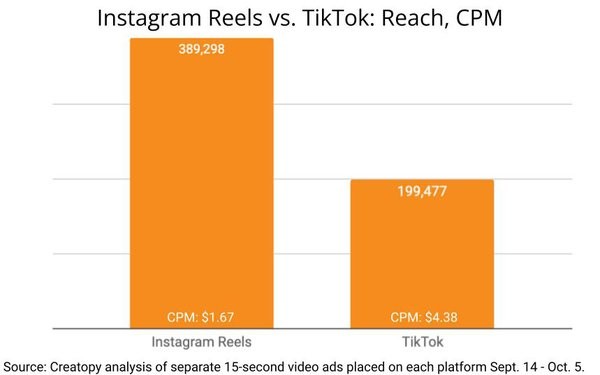 How do TikTok and Facebook's Instagram Reels compare on paid advertising performance?
Ad-design platform Creatopy ran a study between Sept. 14 and Oct.5 testing similar campaigns on each platform.
The campaigns featured the same 15-second product presentation video, ad copy and landing page. Each had total spend of roughly $1,000 and targeted 25- to-44-year-olds with similar interests living in the United States.
Before running the study, Creatopy's staff unanimously hypothesized that due to its ability to drive engagement, TikTok would be victorious.
Instead, Instagram Reels completely outperformed TikTok.