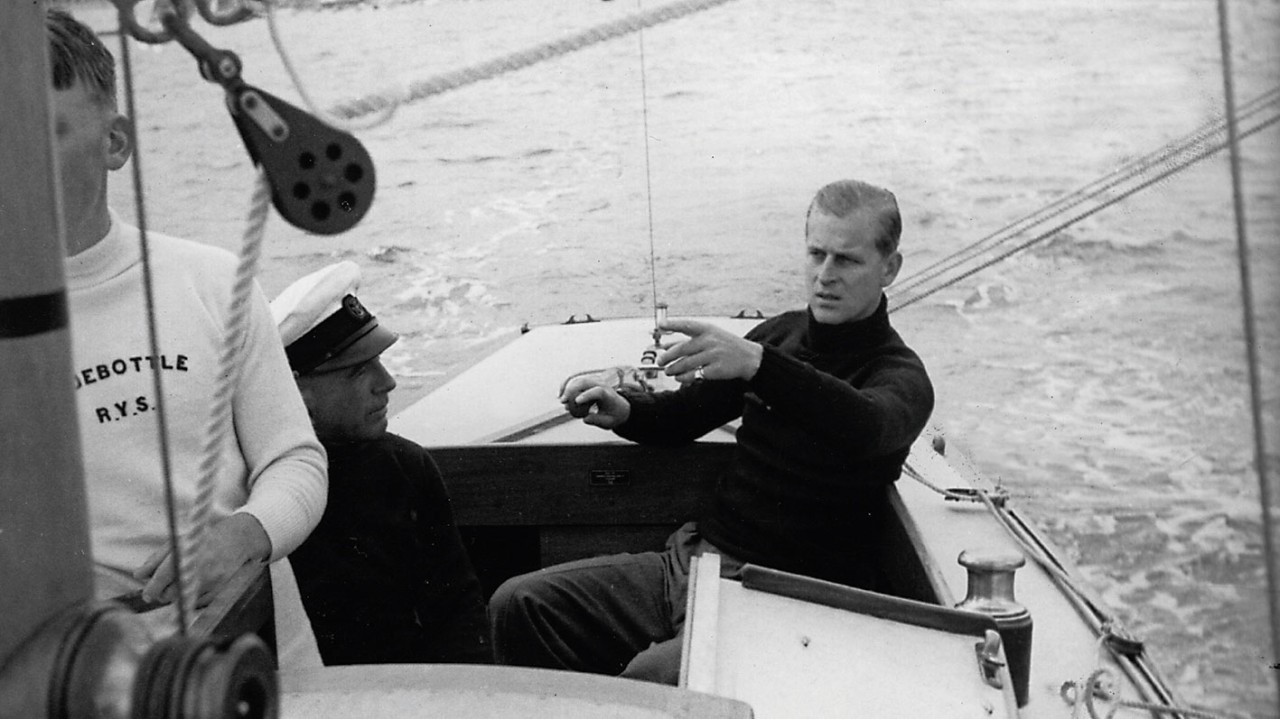 Bluebottle is the HRH Prince Philip, Duke of Edinburgh's boat. The Dragon class boat has recently undergone an exacting refit. Rupert Holmes reports
After an 18-month restoration to an impressively high standard, Bluebottle, the Duke of Edinburgh's boat, is racing again for the first time in 60 years. Even better, the boat won the class in Cowes Week, her first regatta, in the hands of Graham and Julia Bailey, with Cowes boatbuilder David Heritage as crew. She then went on to take 3rd place at the Edinburgh Cup, the Dragon's UK National Championship.
Bluebottle was originally a wedding gift to then Princess Elizabeth and Duke of Edinburgh from the members of the Island Sailing Club in Cowes. She was built in 1947 by Camper & Nicholsons in Gosport and the Duke raced her with family, including Prince Charles and Princess Anne, as well as with esteemed local designer Uffa Fox.
He also loaned the boat to a number of sailors, including to the British sailing team for the Melbourne Olympics in 1956, where she won a bronze medal, sailed by Graham Mann, Ronald Backus and Jonathan Janson. She was later used as a sail training boat at the Royal Naval College, Dartmouth for 40 years.